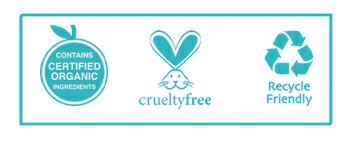 Pierre@ Natural Health White Kaolin Clay (Kaolinite) for Sensitive Skin
Introduction
This brand of kaolin clay is handpicked and selected from the finest clays available in South Africa, and will compare well with the very finest of Kaolin clays in the world. Kaolin clay entails a charming and smooth texture and excellent absorbency.
This selection of kaolin is a substance in the best of cosmetic and personal hygiene products. We offer this version of kaolin for the Pierre@ Natural Health customers.
What is Kaolin Clay
Kaolin is a hydrated aluminium crystalline mineral known as kaolinite. It is being formed over many years by the hydrothermal decomposition of granite rocks. It is being seen as the mildest of the facial clays, making it the preferred clay mask for almost all skin types.
Kaolin clays holds soft absorptive properties that do not over-dry or shrink the skin during use. Bentonite sodium and Bentonite calcium clays does.
Kaolin clay, in a very gentle way hauls or pull in hidden impurities in the skin pores when it is being applied to the skin in circular motions, stimulating the area of application.
Properties of the Pierre@ Natural Health selection of Kaolin Clay.
This collection of fine Kaolin clay is selected to be a gentle substance to exfoliate the skin when rinsed off with warm water. It will leave the skin clean and refreshed.
This selection of Kaolin clay does not disturb or absorb the natural oils off the skin.
This selection of Kaolin clay is selected for people with sensitive skins. It could be dry skin, acne prone skin, inflamed skin and or any sensitive skin type in need of soft exfoliation, whilst it calms the skin at the same time.
Long Term Skin health
To find real long term skin healing and care, you need to restore the most important part and the true start of real skin health - the pH-balance of the skin. Skin growth and skin healing, skin repairing will not happen if the pH-balance is not restored to what Nature intended to be the normal balance.
Solution
Add the Pierre@ Natural Health drinking probiotic to the Kaolin clay.
Mix the kaolin clay with water/probiotic until a desired consistency( not too runny) is reached
Do not use metal bowls or spoons
A teaspoon powdered oatmeal (coffee grinder) can be added to the clay to assist with exfoliating sensitive skins
Kaolin clay will in a gentle way clarify skin pores without causing irritation or dryness.
Apply the mask and let dry for 25 min or longer
Rinse with warm water
Kaolin clay for hair

Also read this Pierre@ Natural Health Clay mask
MEDICAL DISCLAIMER: The content within only presents an overview based upon research for educational purposes and does not replace professional medical advice and consultations with health care and hair care professionals.